NDSL 2021:
Nonlinear Dynamics in Semiconductor Lasers
June 16 – 18, 2021
General information
The workshop with take place online on the web-based video-calling platforms Gathertown and Zoom.
The program will include invited and contributed talks (on Zoom) as well as a virtual poster session (on Gathertown).
Participation is free of charge, but registration is required (see below).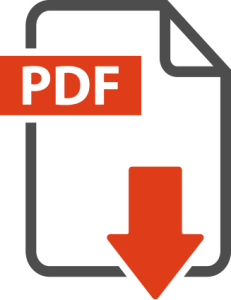 Download Gathertown Instructions
Program
The program is available here.
Topics
Theoretical and experimental aspects of optoelectronic and photonic device dynamics
Modeling of the dynamics in semiconductor laser devices
Model reduction using dynamical systems theory
Bifurcation theory, analytical and numerical methods in optoelectronics
Numerical methods for simulation of edge-emitting broad area lasers and VCSELs
Coupled laser systems
Frequency-swept lasers
High-beta lasers
High-power tapered and broad-area lasers and amplifiers
Hybrid SOA-fiber lasers
Lasers with delayed feedback
Mode-locking in lasers
Narrow-linewidth lasers
Polarization dynamics in VCSELs
Quantum dot lasers
Ring and edge-emitting multisection lasers
Single-photon sources and quantum light emitting diodes
Spatial and temporal localized structures of light
Synchronization of laser arrays

Call for Abstracts

We welcome contributed talks and posters for the workshop.
Please submit your abstract (max. 300 words) for a contributed presentation on any of the topics listed above using the registration form.

| | |
| --- | --- |
| Deadline for abstract submission: | May 14, 2021 |
| Notification of acceptance: | May 28, 2021 |

Registration

The registration is already closed.

Confirmed Invited Speakers

Thorsten Ackemann (University of Strathclyde)
Eugene Avrutin (University of York)
Kurt Busch (Humboldt University of Berlin)
Marcel Clerc (Universidad de Chile, Santiago de Chile)
Weng W. Chow (Sandia National Laboratories, Albuquerque)
Lorenzo Columbo (Politecnico di Torino)
Gadi Eisenstein (Technion Haifa)
Massimo Giudici (University of Nice Sophia Antipolis)
Frédéric Grillot (Télécom Paris)
Svetlana Gurevich (University of Münster)
Guillaume Huyet (University of Côte d'Azur)
Frank Jahnke (University of Bremen)
Bryan Kelleher (University College Cork)
Deb Kane (Macquarie University Sydney)
Andreas Knorr (Technical University of Berlin)
Anatole Lupu (Université Paris-Saclay)
Julien Javaloyes (University of the Balearic Islands)
Kathy Lüdge (Technical University of Berlin)
Cristina Masoller (Universitat Politècnica de Catalunya)
Jesper Mørk (Technical University of Denmark)
Volker Raab (Raab-Photonik GmbH)
Stephan Reitzenstein (Technical University of Berlin)
Stefan Rotter (Technical University of Vienna)
Nikolay N. Rosanov (Ioffe Institute, St. Petersburg)
Dmitry Skryabin (University of Bath)
Svetlana Slepneva (Cork Institute of Technology, Tyndall National Institute)
Kestutis Staliunas (Universitat Politècnica de Catalunya)
Abdelmajid Taki (Universitè de Lille )
Mustapha Tlidi (Universitè libre de Bruxelles)
Vasile Tronciu (Technical University of Moldova)
Ute Troppenz (Heinrich Hertz Institute Berlin)
Guy Verschaffelt (Free University of Brussels-VUB)
Evgeny A. Viktorov (ITMO St. Petersburg)
Andreas Wicht (FBH Berlin)
Serhiy Yanchuk (Technical University of Berlin)
Alexey Yulin (ITMO St. Petersburg)
Anissa Zeghuzi (FBH Berlin)

Organizers

Contact

Secretariat: Laura Wartenberg, Veronica Bove
Mohrenstraße 39
D-10117 Berlin

e-mail: ndsl2021@wias-berlin.de
phone: +49-(0)30 20372 539
fax: +49-(0)30 20372 318

Funding

We gratefully acknowledge support by the Weierstrass Insitute Berlin (WIAS) and the Berlin Mathematics Research Center MATH+.