Head:
Dietmar Hömberg
Coworkers:
Manuel J. Arenas Jaén
,
Ingo Bremer
,
Luigino Capone
,
Andreas Doll
,
Martin Eigel
,
Robert Gruhlke
,
Holger Heitsch
,
René Henrion
,
Guanghui Hu
,
Manuel Marschall
,
Johannes Neumann
,
Thomas Petzold
,
Andreas Rathsfeld
,
Gunther Schmidt
,
Lahbib Zealouk
Secretary:
Anke Giese
The group is concerned with the optimization of structures and processes and their interactions. Research tasks range from theoretical questions regarding modelling, analysis, and numerics of these optimization problems to the development and implementation of efficient numerical methods and the solution of application problems together with partners from industry and the engineering sciences. Regarding application the main topics are
Simulation and optimization of diffractive structure in micro-optics
Optimization of production processes
From mathematical point of view these are problems of shape optimization and optimal control as well as inverse problems for Maxwell's equations, thermo-mechanics and multi-body systems. The research group cultivates long-term co-operations with industrial partners, which are also fostered by the maintenance and further development of their software products
DiPoG
and
WIAS-SHarP
.
Highlights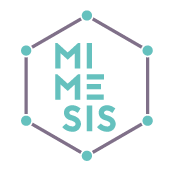 We coordinate the European Industrial Doctorate (EID) project MIMESIS - Mathematics and Materials Science for Steel Production and Manufacturing within the Horizon2020 programme.

Research Groups