Collaboration
in Berlin


Marita Thomas (WIAS), Thomas Koprucki (WIAS),
Barbara Wagner (WIAS, TU-Berlin), Sebastian Jachalski (WIAS),
Alexander Linke (WIAS)




External


Andrea Bertozzi (Los Angeles, US), Li Wang (Los Angeles, US), Nebojsa Murisic (Princeton, US), Benoit Paussader (Paris, FR),
Andreas Münch (Oxford, UK), Georgy Kitavtsev (Leipzig, Ger), Barbara Niethammer (Bonn, Ger)
Eberhard Bänsch (Erlangen, Ger), Rodolphe Prignitz (Erlangen, Ger), Jochen Schmidt (Erlangen, Ger)
Ralf Seemann (Saarbrücken, Ger), Stefan Bommer (Saarbrücken, Ger)



Previous Projects


Ernst Höschele, Konstantin Afanasiev, Konstantina Kostourou, Maciek Korzec, Robert Huth
Research interests
Modelling and Analysis of Thin Liquid Films

Charge Transport in Semiconductors (van Roosbroeck equations)

Particle laden flows (suspension flows)

Electrochemistry (Nernst-Planck-Poisson-Stokes equations)

Stability, Rupture and Dynamics of Free Boundary Problems

Applied Mathematics, Asymptotic Expansions, Lubrication Equations

Numerics of PDEs and ODEs (FEM, Finite Differences)
General Physics

Thesis
Publications
Modeling of Edge-Emitting Lasers Based on Tensile Strained Germanium Microstrips
Peschka, Thomas, Glitzky, Nürnberg, Gärtner, Virgilio, Guha, Schroeder, Capellini, Koprucki. IEEE Photonics (2015), doi:10.1109/JPHOT.2015.2427093
Thin-film free boundary problems for partial wetting
Peschka, Dirk. Journal of Computational Physics (2015), doi:10.1016/j.jcp.2015.04.041

Numerics of thin-film free boundary problems for partial wetting


Peschka, Dirk. WIAS preprint 2016 (2014)

Gradient flow perspective of thin-film bilayer flows


Peschka, Dirk; Huth, Robert; Kitavtsev, Georgy; Jachalski, Sebastian. WIAS preprint 1814 (2013)

Droplets on liquids and their journey into equilibrium


Bommer, Jachalski, Peschka, Seemann, Wagner. EPJ E (2013), arXiv:1212.1183 (2012)

Impact of interfacial slip on the stability of liquid two-layer polymer films


Jachalski, Peschka, Münch, Wagner. WIAS preprint (2012)

Dynamics of particle settling and resuspension in viscous liquids


Murisic, Pausader, Peschka, Bertozzi. Journal of Fluid Mechanics (2013) doi:10.1017/jfm.2012.567
Stationary Solutions of Liquid Two-Layer Thin-Film Models
Jachalski, Huth, Kitavtsev, Peschka, Wagner. SIAP (2013) accepted.
Conductivity in nonpolar media: Experimental and numerical studies on sodium AOT-hexadecane, lecithin-hexadecane and Al(dips)3-hexadecane systems
Schmidt, Prignitz, Peschka, Münch, Wagner, Bänsch, Peukert. Journal of Colloid and Interface Science (2012) doi:10.1016/j.jcis.2012.07.051
Interface morphologies in liquid/liquid dewetting
Kostourou, Peschka, Münch, Wagner, Herminghaus, Seemann. Chemical Engineering and Processing: Process Intensification (2011) doi:10.1016/j.cep.2010.10.006
Thin-film rupture for large slip
Peschka, Münch and Niethammer. Journal of Engineering Mathematics (2009), doi:10.1007/s10665-009-9342-7
Self-similar rupture of viscous thin films in the strong slip regime
Peschka, Münch and Niethammer. Nonlinearity (2009), doi:10.1088/0951-7715/23/2/010





Searching for KvBLL calorons in SU(3) lattice gauge field ensembles


Gattringer, Ilgenfritz, Martemyanov, Müller-Preußker, Peschka, Pullirsch, Schaefer, Schäfer. Nucl. Phys. B Proc. Suppl. (2004)

Calorons in SU(3) lattice gauge theory


Ilgenfritz, Müller-Preußker, Peschka. Phys. Rev. D (2005)
Talks
12. International Conference on Free Boundary Problems - Theory and Applications (2012)
UCLA - Applied Math Colloqium with A.L. Bertozzi (2011)
MPI Leipzig - RG Pattern Formation with F. Otto (2011)
ICIAM 2011 - Vancouver, MS469 The Dynamics of Thin Liquid Films (2011)
Langenbach Seminar, WIAS (2011)
EUROMECH Colloquium 497 - Recent Developments and New Directions in Thin-Film Flow in Edinburgh (2009)
8th European Coating Symposium in Karlsruhe (2009),
Media
Liquid-Liquid Dewetting: Hole growth is driven by surface energies.


Liquid-Liquid Dewetting: Evolution towards the equilibrium state.


Liquid-Liquid Dewetting: Hole growth in 2D.


Supplement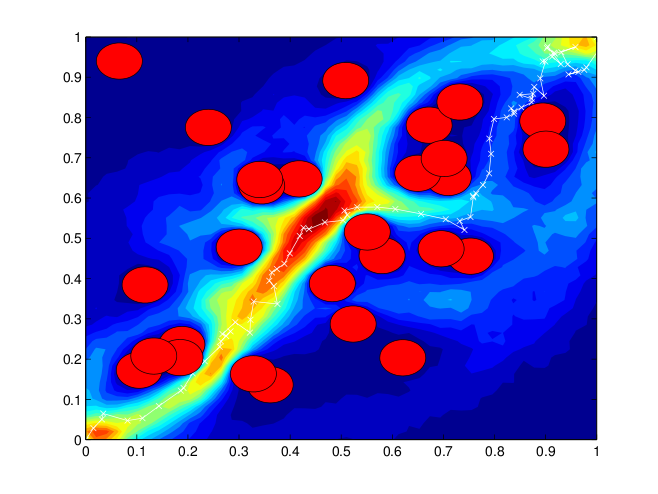 Stochastic path minimization in non-trivial
topologies with matlab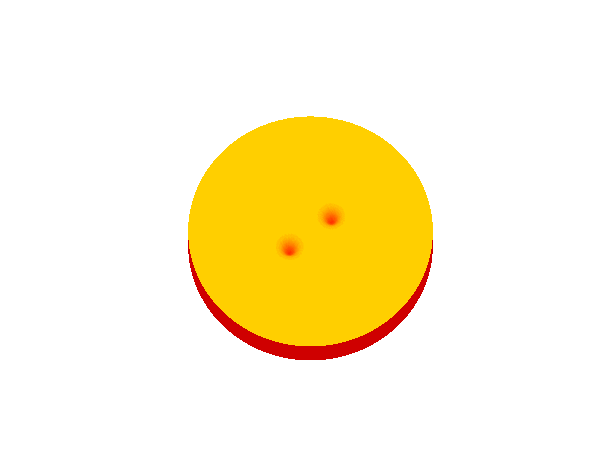 Rupture and dewetting of liquid on a solid substrate and coalescence of holes (FEM)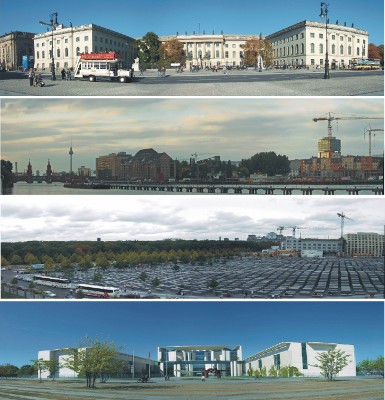 Visit my gallery with impressions of Berlin.