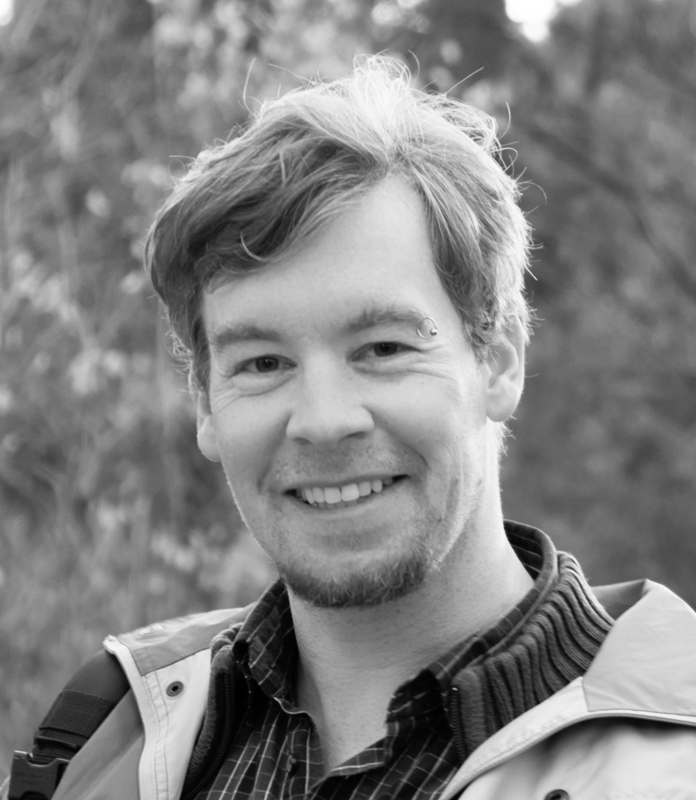 Dr. Martin Eigel
Research interests
Association to the Mathematical Topic "Numerical Methods for PDEs with Stochastic Data".
Statistical and Deep Learning
Adaptive functional approximations for stochastic PDE
Low-rank tensor methods for stochastic PDE
Statistical inverse problems
Topology and shape optimisation under uncertainties
FEM a posteriori error estimators
Spatial models in computational biology
Contact details
Current projects
Machine Learning in tensor formats: Analysis and development of statistical, deep, reinforcement learning by means of adapted tensor representations.
Adaptive numerical methods for stochastic PDE: Adaptive spectral methods for problems with stochastic data.
Low-rank methods for Stochastic FEM: Efficient adaptive low-rank tensor solvers for SGFEM discretisations of stochastic PDE.
Functional Bayesian inversion: Inverse problems with stochastically perturbed measurements based on low-rank tensor approximations.
Multi-scale failure analysis with polymorphic uncertainties for optimal design of rotor blades: DFG SPP1886 sub-project 4.
Head of project together with D. Hömberg and J. Petryna.
Short CV
| | |
| --- | --- |
| Since March 2013 | Researcher in group Hömberg, WIAS, Berlin |
| November 2010 - February 2013 | PostDoc in group Peterseim, Matheon project C33, Humboldt Universität, Berlin |
| July 2008 - November 2010 | PostDoc in group Carstensen, Humboldt Universität, Berlin |
| 2008 | Ph.D., University of Warwick, United Kingdom |
| June 2003 | Diploma, Universität Heidelberg |
Publications
Articles
Proceedings
Thesis
M. Eigel, An Adaptive Meshfree Method for Reaction-Diffusion Processes on Complex Domains,
University of Warwick, Ph.D. Thesis, 2008
M. Eigel, Numerische Simulation von Transportvorgängen in der Zelle,
Universität Heidelberg, Diploma Thesis, 2003
Teaching
Uncertainty Quantification and Statistical Learning WS 2018/19 (with R. Schneider, TUB)
Realisierungen von Zufallsfeldern
(30.10.) Die Vorlesung findet diese Woche entgegen der Information im Vorlesungsverzeichnis statt!
(19.10.) Info Raumänderung: dienstags ab jetzt in E-N 193!
(22.12) Hier noch der letzte kleine Teil zur Vorlesung über a posteriori Fehlerschätzer. Alles Gute für 2019!

Referenzen
Uncertainty Quantification and Parametric PDEs
[SG11] Schwab, Gittelson: Sparse tensor discretizations of high-dimensional parametric and stochastic PDEs
[CDS10] Cohen, DeVore, Schwab: Analytic regularity and polynomial approximation of parametric and stochastic elliptic PDEs<\li>
[CD15] Cohen, DeVore: Approximation of high-dimensional PDEs
[LPS14] Lord, Powell, Shardlow: An introduction to computational stochastic PDEs
[A15] Alexanderian: A brief note on the Karhunen-Loeve expansion
[ES16] Ernst, Sprungk: Numerische Methoden der Unsicherheitsquantifizierung (Vorlesungsunterlagen, U Chemnitz)
[EMSU12] Ernst, Mugler, Starkloff, Ullmann: On the convergence of generalized polynomial chaos
[EGSZ] Eigel, Gittelson, Schwab, Zander: Adaptive Stochastic Galerkin FEM
Bayesian Inversion
Statistical Learning, Hierarchical Tensors and Neural Nets
Uncertainty Quantification and Tensor Approximation WS 2016/17 (with R. Schneider, TUB)